প্রকাশ : ১৫ মে, ২০১৫ ১৬:৫৯:১৭
Absconder Harris Chowdhury hiding along with Khairuzzaman
Sabir Ahmed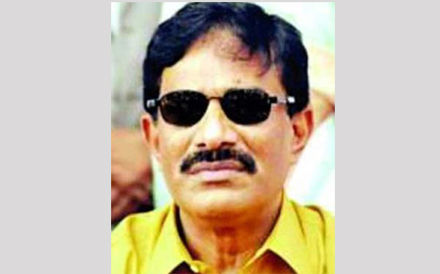 According to a media report, former Prime Minister Khaleda Zia's Political Secretary and influential BNP leader Harris Chowdhury, who fled the country after the Army-backed Caretaker Government took over in 2007 and was hiding in London, has been spotted in Malaysia enjoying hospitality of another absconder Khairuzzaman.
Through corrupt means Harris Chowdhury became the owner of a number of houses in posh localities in Dhaka apart from at least six flats in the city. He was also involved in money laundering and owned a number of villas and departmental stores in Britain, Australia and the Middle East. He was tried in absentia in 2008 and handed down a total of 65 years' prison in separate graft cases during the Army-backed Caretaker government rule.
Harris Chowdhury fled soon after the Army backed dispensation in Bangladesh launched anti-corruption drive in 2007. A Bangladesh court issued arrest warrant against him for his involvement in the murder of former Finance Minister and senior Awami League leader SAMS Kibria in 2005. After BNP's complete rout in the general elections in 2008, Harris Chowdhury abandoned his plan of returning to Bangladesh.
Harris Chowdhury did not have any major known source of income until 2001 when BNP-led government took over charge. After being appointed as Political Secretary to former Prime Minister Khaleda Zia and joining the Prime Minister's Office (PMO) in 2001, he amassed a large fortune for himself within no time and made a wealth of around Tk 100 crore before fleeing the country in early 2007.
Harris Chowdhury's rise in Bangladesh's political arena after BNP's victory in 2001 general elections was meteoric, and this rise became possible for his close proximity to former Prime Minister Khaleda Zia and her elder son Tarique Rahman who was running a parallel government from Hawa Bhavan during this time. After Khaleda Zia took over as Prime Minister in 2001, she appointed Haris Chowdhury as Political Adviser to Prime Minister at the behest of her son. In no time Harris won over the trust and confidence of Khaleda Zia and with Hawa Bhavan's blessings there was no looking back for him.
The secret to his phenomenal wealth was taking bribes against different government procurements. He amassed huge illegal wealth misusing the powers of PMO as well as Hawa Bhavan which was alternative powerhouse of the BNP-Jamaat Alliance government. Lust for wealth coupled with the ability to make the most of his position as Political Secretary to then Prime Minister Khaleda Zia earned him fancy cars, flats and stashes of notes.
Harris Chowdhury's rags-to-riches story are somewhat different from that of Maj (retd) M Khairuzzaman's. Khairuzzaman was one of the "Killer-Majors" (a term used for the group of Army officers involved in killing the country's founding father Sheikh Mujibur Rahman). He was also involved in the jail killing of four national leaders - Syed Nazrul Islam, Tajuddin Ahmed, M Monsur Ali and AHM Qamruzzaman - on November 3, 1975. The four national leaders who had been close to Sheikh Mujibur Rahman, led the government-in-exile and steered the nation to victory over Pakistan while Sheikh Mujibur Rahman continued to languish in jail in Lahore, Pakistan.
Soon after the jail killing of four national leaders in 1975, then-Deputy Inspector General of Police Abdul Awal filed an FIR with Lalbagh Police Station in Dhaka on November 4, 1975 accusing Maj (retd) Khairuzzaman and four other army officers for these murders. Their prosecution would have been a cake walk as they proudly proclaimed their crime at the time. But the investigation and trial did not go any further and what followed was a bizarre sequence of events associated with Mafia rule rather than civilized government.
The infamous Indemnity Ordinance proclaimed after murder of Sheikh Mujibur Rahman in 1975 blocked investigations into the cold-blooded murder of the country's founding father and four national leaders. Far from taking any punitive action against the killers, the dispensation that captured power following the killings, rewarded the killers with diplomatic assignments abroad.
The police probe in to these killings started on August 8, 1996, as the case was revived twenty one years after these heinous crimes were committed. The first Awami League-led government headed by Sheikh Hasina annulled the Indemnity Law that had granted immunity to the killers and paved the way for their trial. Khairuzzaman who was involved in these killings was brought back in 1996 from the Philippines where he was holding a senior diplomatic assignment and he was put in jail.
But as the Awami League subsequently lost in the parliamentary elections held in 2001, the BNP-Jamaat Alliance government assumed power. This government released Khairuzzaman from jail and reinstated him as Bangladeshi High Commissioner in Myanmar. He was subsequently made Bangladeshi High Commissioner in Malaysia
After taking over power for the second term in 2009 the Sheikh Hasina-led government issued an order on January 4, 2009, asking Khairuzzaman to return to the country from Malaysia in public interest. Khairuzzaman sent an application seeking leave on personal ground. His application was turned down by the Foreign Ministry and he was directed to report immediately. Instead of returning to Bangladesh he disappeared.
After the Awami League's return to power in 2009, Khairuzzaman persuaded the Malaysian government to impose restrictions on manpower export from Bangladesh in order to discredit the Awami League government and ensure its downfall. After the Sheikh Hasina-led government decided to recall him from Malaysia he developed strong links with a powerful syndicate in Malaysia to ruin Bangladeshi labour market in Malaysia. Due to his persuasions the Malaysian authorities cancelled 'calling visa' of 55,000 Bangladeshi laborers in 2009.
After Bangladesh government issued orders to recall him, Khairuzzaman left Malaysia and stayed in different places including Dubai, Saudi Arab and Canada to evade detection. In Canada he made frantic efforts seeking asylum. After failing to get any positive response from the Canadian authorities Khairuzzaman returned to Malaysia again. He applied for a home in Kuala Lumpur under 'Malaysia My Second Home' scheme and is planning to set up business there in association with other Bangladeshi fugitives all of whom are maintaining close links with some senior BNP leaders in Dhaka.
No wonder then, Haris Chowdhury would find a good host in Khairuzzaman in Malaysia where he hopes to remain in hiding till BNP returns to power when both can come back.

উপরে