প্রকাশ : ০৭ সেপ্টেম্বর, ২০১৬ ২১:৪২:৪৮
I am very nervous about walking: Sunny Leone
Dhaka times Desk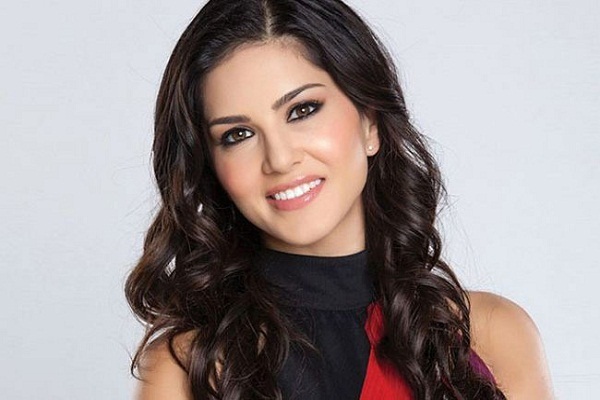 Dhaka:
She ventured into Bollywood in 2012 with the erotic Jism 2 thriller and has been on a roll since then. Indo-Canadian actress Sunny Leone says she felt like an outsider when she initially ventured into the Hindi film industry and still feels she doesn't fit in.
Asked if she ever felt like an outsider, Sunny told IANS over e-mail from Los Angeles: "Yes, of course, but that would be anyone who is new to the job. I still don't think I completely fit in (Bollywood)."
At the same time, the Mastizaade star feels she has met some nice people in Bollywood who she has "grown fond of". Sunny has tasted success with films like Jism 2 and Ek Paheli Leela and has faced failure with movies like Kuch Kuch Locha Hai and One Night Stand in her four-year-long journey.
Do bad times ever affect her? "Yes, it does, I don't think I would be human if it didn't. But I have a great support system and try and find the good out of the bad always," she said.
The Ragini MMS 2 actress has also been roped in for a song for superstar Shah Rukh Khan-starrer Raees, which is directed by Rahul Dholakia. The song, which is picturised on Sunny and Shah Rukh, is reportedly a new take on the 1980 chartbuster Laila O laila from "Qurbaani". The original track featured Feroz Khan and Zeenat Amaan.
Sunny, whose real name is Karenjit Kaur Vohra, said: "I just did a song (with Shah Rukh), it's a small part in a very big film. I am very grateful for the opportunity. Hope I get a chance to act opposite Shah Rukh one day," she said. Would she like to star with the other two Khan's of Bollywood — Salman and Aamir?
"Ah yes…Who wouldn't?" she asserted. The 35-year-old star will be seen walking at the forthcoming New York Fashion Week (NYFW) becoming the first Bollywood star to be on the ramp at the fashion event. The actress will be opening the show for popular designer Archana Kochhar on Thursday.
"It feels amazing and when I found out that I am the first, it felt even better. I am very nervous about walking and just want it to go perfect," an excited Sunny said. Talking about the ensemble, she said: "I am wearing a creation from Archana Kochhar from Mumbai. She is one of the select few that NYFW has accepted to showcase. She is one of my favourite designers in India and I am very proud to be wearing her clothes."
Is she nervous representing the country at the international fashion gala. "Well, I didn't think of that until this question. I am representing a very talented designer who had worked very hard to get to NYFW. It is a great honour that she even asked me to come.
"What I believe I represent is just that anything can happen and anything is possible in life, just believe and work hard," she stressed.
Source: The Indian EXPRESS
(Dhaka times/7 September/SUL)

উপরে