প্রকাশ : ১৭ সেপ্টেম্বর, ২০১৬ ১৮:২২:৪৫
Is this why smokers find it so hard to quit?
Dhaka times Desk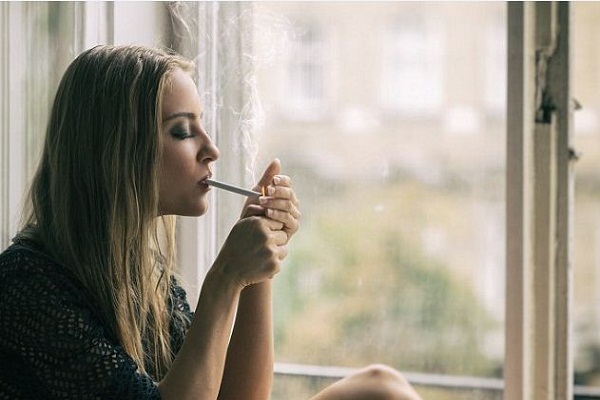 Smokers get a rush of dopamine when nicotine from a cigarette enters their body. It's this chemical reaction that means so many people are addicted to smoking.
But scientists believe there is something else at play - a smoker's belief in the chemical reaction can also change their cravings.
In a study, researchers have discovered that if smokers don't think they are getting nicotine, the rush of dopamine never arrives.
The research comes from the Centre for BrainHealth at the University of Texas at Dallas.
Contrary to their expectations, researchers found that in order to satisfy nicotine cravings, smokers had to not only smoke a cigarette with nicotine but also believe that they were smoking nicotine.
Dr Xiaosi Gu, who led the study, said: 'These results suggest that for drugs to have an effect on a person, he or she needs to believe the drug is present.'
The study involved 24 chronic nicotine-addicted smokers.
Over four visits, participants were twice given a nicotine-containing cigarette, and twice a placebo.
With each type of cigarette, they were once told the accurate type they had, and once told the opposite.
Each visit, the researchers used functional magnetic resonance imaging (fMRI) - technology that measures brain activity by detecting changes associated with blood flow - to capture neural activity in the insula cortex.
This region of the brain plays a key role in bodily perception and self-awareness and is also associated with drug cravings and addiction.
The participants rated their level of craving before and after smoking the cigarette, and also had fMRIs after smoking.
Dr Read Montague, co-author of the study said: 'We expected the presence of nicotine to show some sort of craving response compared to conditions where the subjects did not receive nicotine despite the belief about the nicotine given, but that was not what we found.'
The fMRI scans showed significant neural activity that correlated to both craving and learning signals when participants smoked a nicotine cigarette and believed its nicotine content was genuine.
However, smoking nicotine but believing it was a placebo did not produce the same brain signals.
These results support previous findings that beliefs can alter a drug's effects on craving.
The researchers hope that their results could provide insights into possible avenues for new methods of addiction treatments.
Source: Daily Mail
(Dhaka times/17 September/SUL)

উপরে